Before you start reading this review please be aware that this is not a technical review. This is a very personal review – coming from a photographer who's used to full-frame cameras.
This year has been really busy for me. I've moved from south to north Bavaria, got a better contract as a photojournalist, started working with the agency "Aurora Photos" and got my first sponsors. After the first half year I really needed a break. I needed a holiday and I wanted to try out a new camera.
In June it was finally time to pack my kayak-, fishing- and camping gear to go on an outdoor trip to lovely Sweden. Together with my girlfriend and the Panasonic Lumix
GX7
.
On a normal working day I'm carrying two Nikon bodies and three to four lenses with me + my Dell notebook. All in all it's a lot of gear to carry around all day.
Going on a holiday with a
M43
camera might seem like a step backwards when you're used to full-frame cameras … but at the end of this holiday I'd realized that this was a big step forward. I'd learned the important rules of photography.
I've been interested in mirrorless cameras since a long time. Unlike other "fullframe" photographers I've always watched the progression of this upcoming new era of cameras. I bet a lot of you guys know what I'm talking about, when I say that most of the full-frame photographers will start to talk like that:
"Why are you interested in those tiny shit cameras. The sensor is too small. You can't shoot with high
ISO
. You can't do big prints with those files. No one will think that you are a professional when you work with such a toy camera."
I was tired of hearing such stuff. The truth is: most of those people are more interested in pixel peeping than in taking good and interesting photos. Even when you refute all their "so true" arguments, they will always find new reasons, why a full-frame outplays a mirrorless camera in every possible way – especially those "toy cameras" with a
M43
sensor. In the end those guys simply fear that a skilled photographer can beat their skills with a "toy camera".
Photography has changed – and so should the photographers do. We're living in an exciting time to create and show new stories. Photography and filmmaking are blending more and more into one. Most technical devices have become a lot smaller. Our smartphones have more processing power than the computers that were used for the moon landing in 1969. So why shouldn't you be allowed to work with a much smaller camera?
So there I was: looking for a good
M43
camera. It should offer a good image quality, good
ISO
-performance, nice handling, maybe some nice features and a good viewfinder. It was not long till I became aware of the
GX7
. After watching some reviews, looking through example pictures and reading what features this camera has to offer I quickly knew that this camera is exactly what I was looking for. The tiltable electronic viewfinder which gives that camera a "rangefinder-look" is unbeatable and very unique.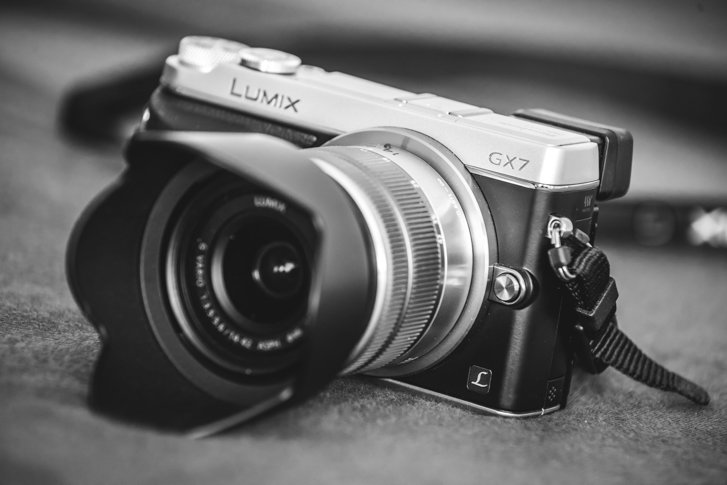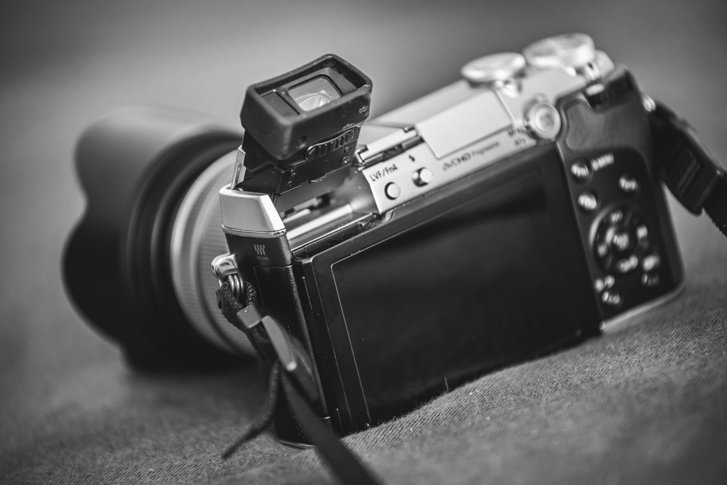 A GX7
plus two standard zooms: the 14-42 kit lens and a 45-200. That's all that I took with me on the holiday. The fun that I had with this pretty standard gear was priceless.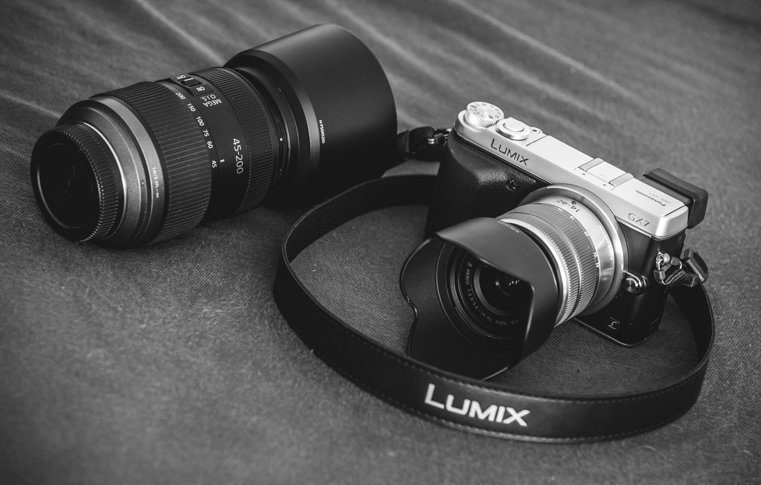 The first thing I've noticed when I held this gear in my hands was: "Wow – that's really light". Of course the kit lenses don't weigh much at all. But even the superb 12-35mm or 25mm lenses by Panasonic are still really light compared to a full-frame camera with similar lenses. During my holiday I've had the
GX7
always with me. Because of the pretty low weight of the gear I've experienced some kind of new freedom. I never would've imagined that this can play such a big role in keeping you in a good working mood.
When your gear is heavy and your body starts to hurt – your photography/your work will get hurt as well. Photography is meant to be fun in the first place. You can tell by the pictures if a photographer was in a good or a bad mood. The
GX7
always kept me in a good one.
Rule #1: Photography is all about having a good time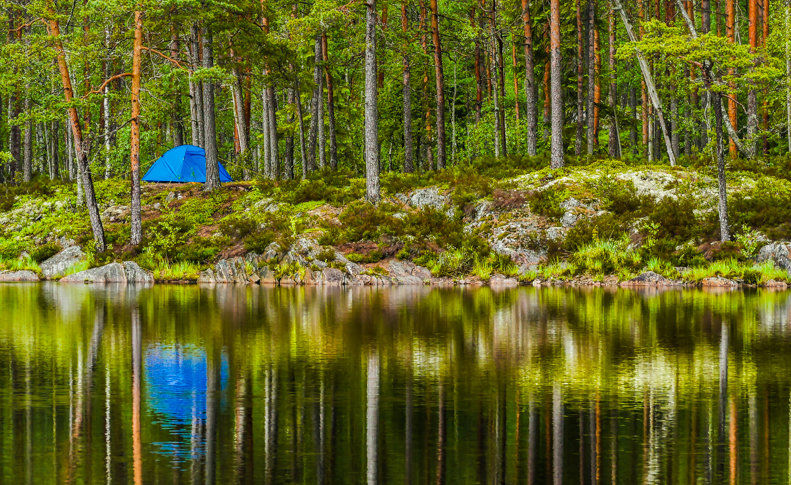 Another benefit you get is the very small size. It's no problem to take a
GX7
and 3-4 lenses with you when you head out for a physical challenging trip. Let's say you take a 7-14mm, 12-35mm, 35-100 and a 100-300mm. That means you are ready to work with any focal length from 14 to 600! All of that gear fits easily into a pretty small photo backpack. Try to do that with a fullframe camera. I've never seen a photographer taking his 600mm fullframe lens with him when he's taking a walk with the dogs.
Start thinking about the amount of insane photos you've already missed because you never had your "big" telephoto lens with you.
I remember one job I did for the press agency Deutsche Presse-Agentur (dpa). My job was to cover the rescue of a injured cave researcher high up in the mountains of Berchtesgaden. We had no clue how long this mission would take. I only knew that I had to be ready for anything.
The gear that I took with me:
2x Nikon D3s
1×12-24mm
1×24-70mm
1×70-200mm
1×200-400mm
1x Tripod
plus all the stuff that I needed for staying up in the mountains.
Sleeping bag, additional clothing, rain cover, water, food, etc.
All that gear filled my huge 130l Bergans backpack which had a total weight of 42kg. I had to walk 6 hours through the mountains, gaining an altitude of 700 meters, till I reached the alpine hut where I stayed for the next 3 days. I can tell you that this was a decent leg-workout.
Now when I think back at this job: I could've done this easily with the much lighter Lumix setup that I've mentioned above. All of that gear would've fit in a much smaller backpack.
Rule #2: You're supposed to be a workhorse, not a packhorse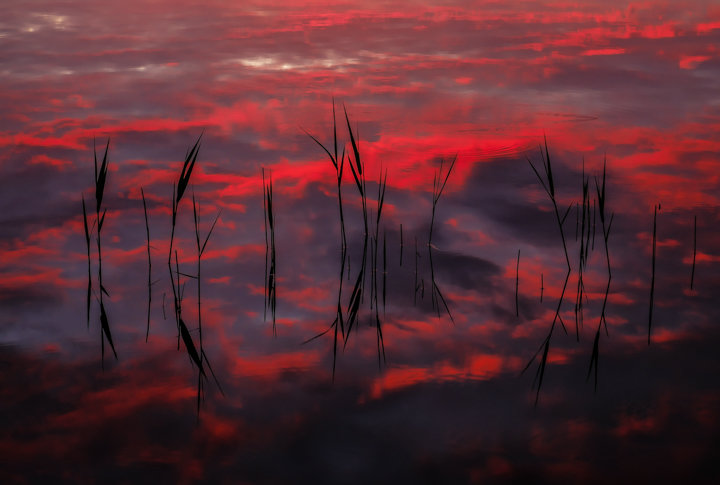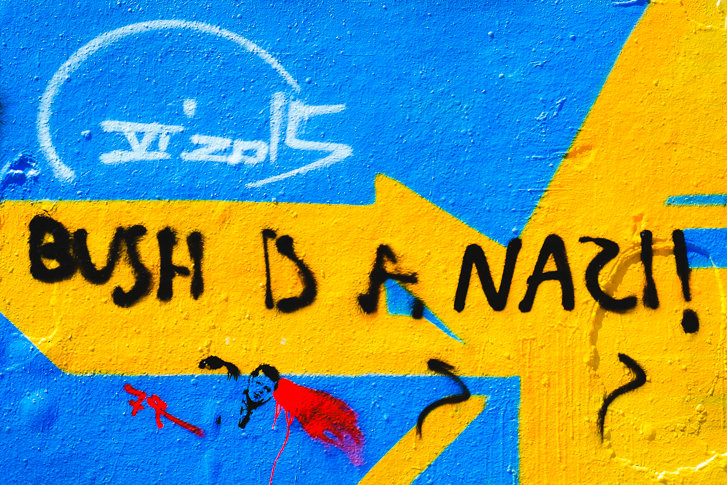 Let's talk about the image quality. To be honest – I really didn't know what to expect from the
GX7
. Normally I'm working with a Nikon
D750
(full frame) and a Nikon
D7200
(DX-sensor). I must say that there isn't actually a big difference between the
D7200
and the
GX7
. You have to keep in mind that the
GX7
was released in September 2013 – the
D7200
is from March 2015. I was really surprised how good the image quality of the
GX7
is. Of course it can't match with a full frame camera but the IQ of this much smaller camera is still very very good.
After shooting the
GX7
for some time now I must say that the IQ offered by this camera is more than enough for some true spectacular travel-/reportage-photography. Especially the internal
JPEG
processor is really good. You simply can't complain about the
JPE
Gs you're getting straight out of the camera.
When you're one of the photographers who loves pixel peeping and zooming 300% into the photo – buy yourself a Hasselblad. When you are a photographer who's interested in getting great shots – this camera offers the image quality you need for good stories.
One more thing: Keep in mind that a photographer has won a World Press Photo award with a picture that he took with his iPhone. So who said that you need a full-frame camera to be succesful?
Rule #3: Your eyes are more important than the camera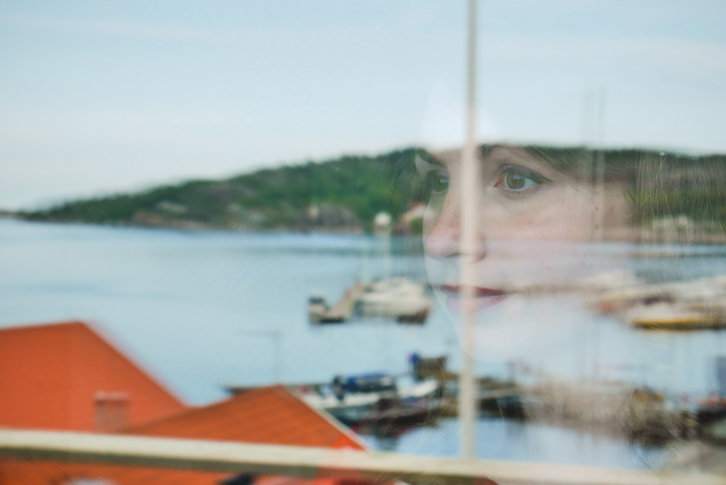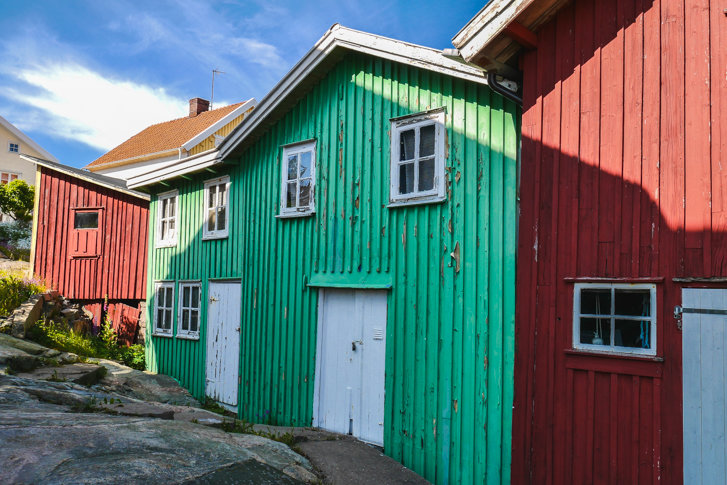 Next stop: the electronic viewfinder. Well what can I say? I'm truly in love with it. I not only enjoy shooting with it way more than with a optical one, it also offers a lot of benefits. No chance that you blow up your exposures because you see all the changes you're doing in real time. It makes shooting way more fun. With a full frame camera you take a shot, then take a look on the rear display and then you take the real shot when all the settings are good. You don't have that problem with an electronic viewfinder. You're "editing" your photo while you're shooting. I've realized that I'm also shooting less because of that fact. There is no need to take 10 photos of the same scene just to get
THAT
right exposure.
When you're shooting on film, you can take a first look on the photos after developing.
When you're shooting a digital camera with an optical viewfinder you can take a first look, when you look at the rear display. When you're shooting a digital camera with an electronic viewfinder you see it in real-time. That's what I call progress.
Some people say that EVFs become a bit noisy when you're shooting in lowlight. I must say that the
EVF
of the
GX7
does a really good job here. It's only getting a bit noisy when you're shooting in complete darkness – but you don't see anything in complete darkness with an optical viewfinder either. The overall picture through the electronic viewfinder is actually brighter than the one you get with an optical one. I think that this is a big plus when working in lowlight.
One problem you have with the
GX7
is that you're getting lags when you do longtime exposures. For example: 1 sec exposure means a 1 sec lag.
BUT
: you can turn off the real-time changes inside the
EVF
. After turning off it's similiar to working with an optical viewfinder.
Probably the coolest thing when using an
EVF
is that you can see the world in black and white when you shoot in monochrome. It's like watching a classic black and white movie. I bet that I'd have missed some shots if I hadn't seen the scene in black and white.
Rule #4: A new view can help to find the extraordinary within the ordinary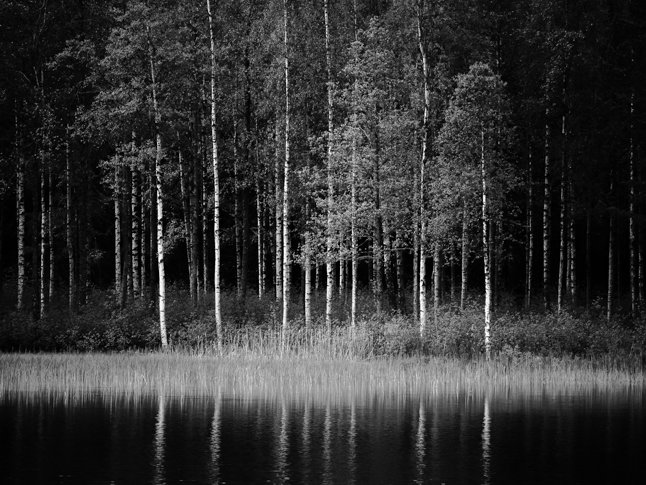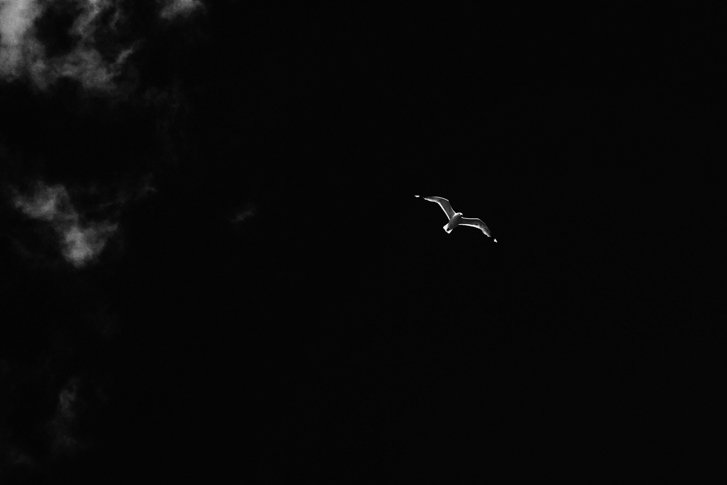 The silent mode of the
GX7
is one of the most genius features it has to offer. Shooting street photography without making any sound is just pure joy. Shooting with a smaller camera without a shutter sound really turns you into a invisible spectator. You can stand next to a person, take a photo and just walk off without getting noticed.
When you like taking portraits or shooting reportages I recommend to turn off your camera sounds. I guarantee you that you'll get way more authentic photos. Many people behave different or even unnaturally when they know that they're getting photographed. You don't have that problem with a silent camera. No sounds = less problems.
Rule #5: Silence is golden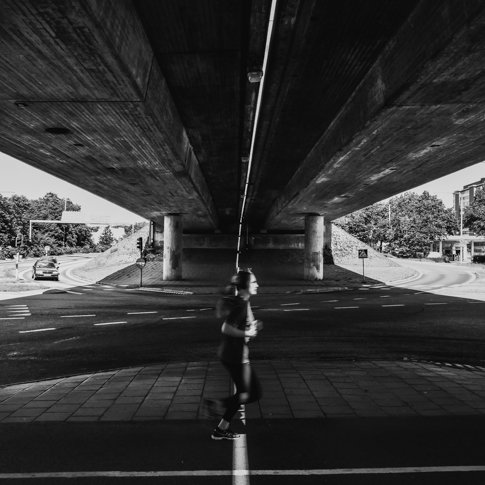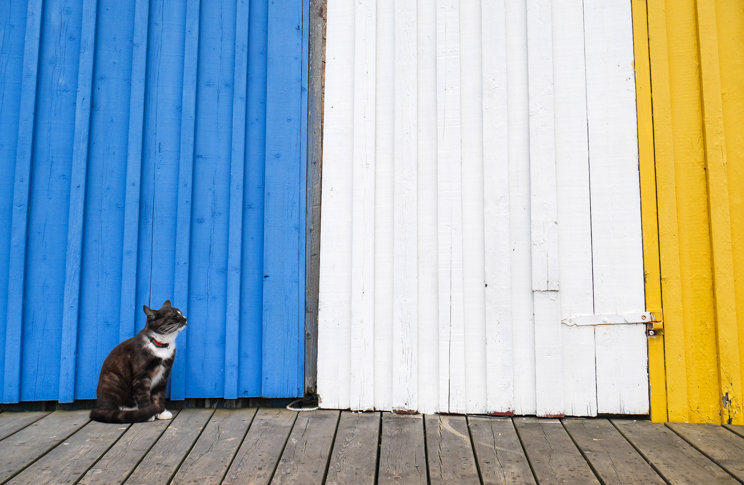 The
M43
sensor is much smaller than a full-frame one – yes.
The
M43
sensor is very bad when you shoot with high
ISO
– no.
Seriously, this is a big lie. I love shooting at night and there are moments when I use
ISO
ratings of 2000 and above. When you keep in mind how much smaller the
M43
sensor is compared to a full frame one you'll realize how good this small camera performs in lowlight situations. I haven't gotten into a lot moments where I had to shoot with a
ISO
speed rating that was above 4000. But even when you have to – this camera won't let you down. Of course you have more noise on your photos than a photographer with his full-frame camera, but you can get rid of most of it with a good editing software anyway. I personally like the look of photos that are a bit noisy. They remind me of classic black and white photos that were shot on film. Some of the most iconic pictures in photojournalism are noisy and unsharp. Just think of Robert Capas pictures from the Normandy landings.
Rule #6: Imperfection can make you more interesting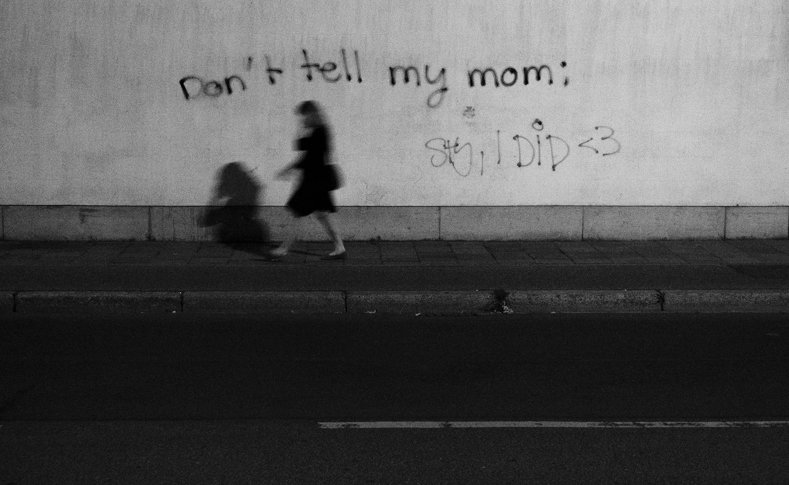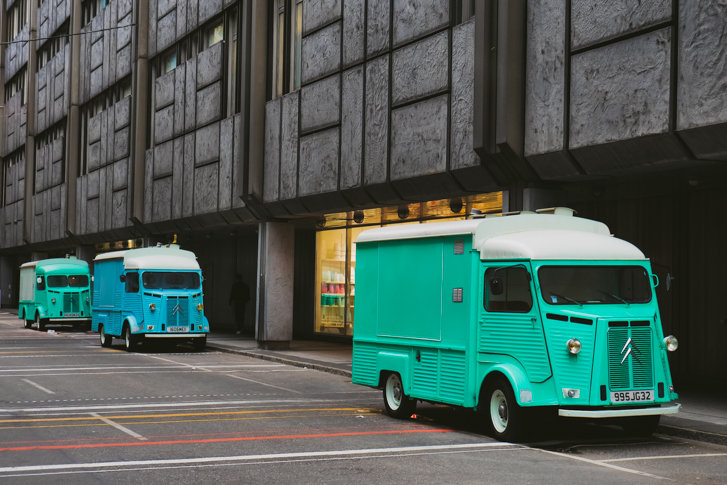 Overall rating
I'm really impressed how well the
GX7
performs. The image quality is very good, you can turn off the shutter sound, you can see all your changes in real time through the
EVF
, the
ISO
performance is good, the autofocus is super fast and accurate. What I'd say is a minus is that the continuous AF has it's problems with fast moving subjects. But to be honest: You'll always find a way to get a good photo.
So who is this camera for: The
GX7
is probably the coolest and most fun camera I've used so far. I'd definitely recommed this camera for photo-reportages, street-photography, travel-photography and "street-portraits". I think even wildlife photography can be done with this camera (no shutter sounds = awesome).
If you're after a camera for shooting sports I'd go for one of the top models from Nikon or Canon. If you're after a camera with the highest possible image quality – buy a Hasselblad.
The
GX7
is small, light and offers as many or even more features than a professional
DSLR
. The best camera is the one you can have always with you – the
GX7
is that camera.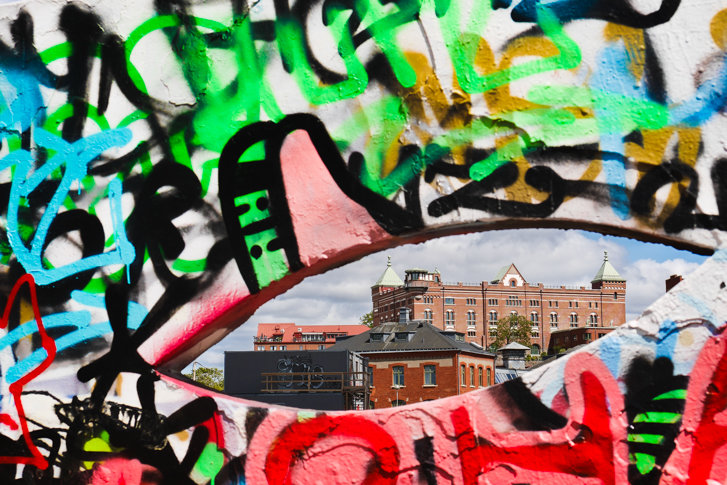 PS: Don't forget that the
GX8
will probably be released in late 2015! I personally can't wait to get my hands on this even more improved camera. Take a look for yourself by following this
link
to the Panasonic website.